Armenistis Lighthouse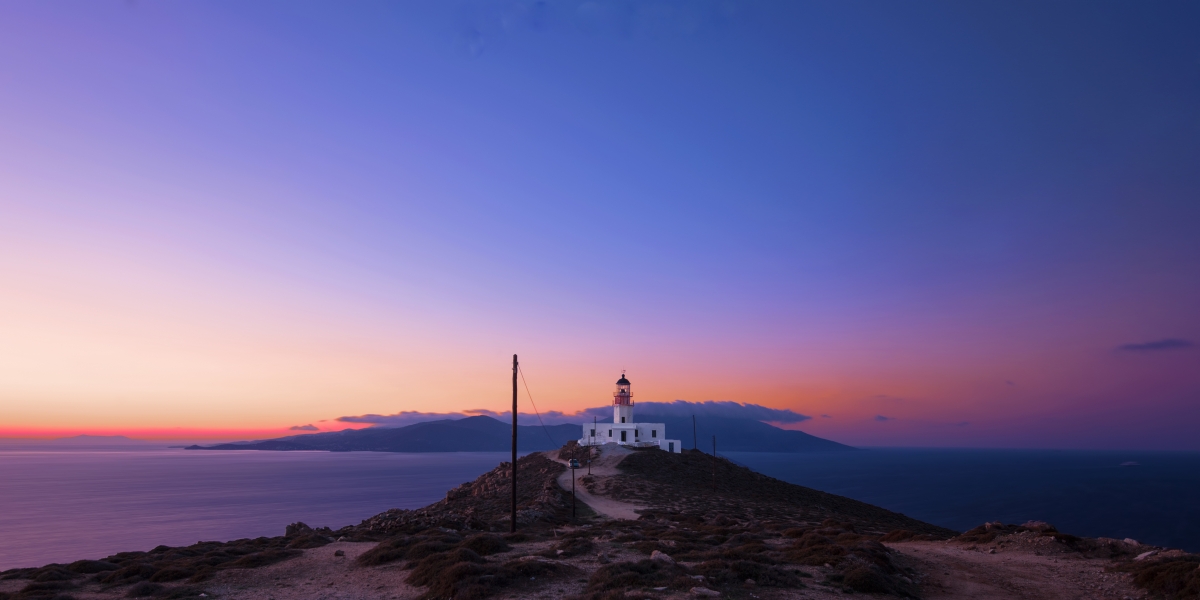 Armenistis Lighthouse is one of the characteristic buildings of Mykonos. Located in Fanari area on a hill formerly called Vourvoulakas, which means vampire. It is assumed that the name came to frighten children in order not to approach the cliffs, which were very dangerous. The Lighthouse though, now deserted but still functional, is a well known meeting point for visitors of the island and shelter for young couples due to it's romantic nature. Its strategic position offers great views, amazing sunsets, as it is an ideal place for contemplation and relaxation. But initially Armenistis was built to avoid accidents at sea. The occasion was given by a shipwreck in the spring of 1877. Nowadays the original mechanism of the Lighthouse is located in the garden of the Maritime Museum of Mykonos as an exhibit to the public …
Nammos Restaurant Opening
Nammos Restaurant, the chic and luxury seashore restaurant at the world famous Psarou beach
will hold its opening on Saturday April 8. The cuisine is a mix of ultra-modern fusions,
Italian, Greek and Arabic dishes. The pastas and risottos feature refined ingredients
such as truffles and caviar, as well as unexpected flourishes such as capers. The
fresh fish are arrayed for selection on ice and grilled to perfection, as are the giant
rib-eye steaks for the meat lovers. This is one of our favorite spots on Mykonos Island
in which you can combine excellent food, unique drinks as well as time of relaxation
at probably the best beach in Mykonos!
Tropicana Grand Opening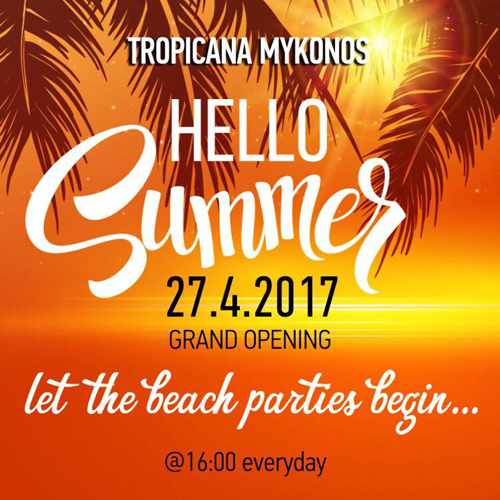 Tropicana club is back with its signature afternoon beach parties, Promising an other year of great events with varius DJ sets across the calendar. It all begins on Thursday April 27 with the Grand Opening party. Tropicana beach club is located at the famous Paradise Beach, and is responsible for unforgetable days and nights throughout the summer season. Don't miss it!
Kalua

Dennis Ferrer leads Kalua's party on August 21
Cavo Paradiso
Bob Sinclar headlines at Cavo Paradiso on August 17
Cavo Paradiso

Cavo Paradiso's August 14 event features Ricardo Villalobos with support from Stathis Lazarides
Cavo Paradiso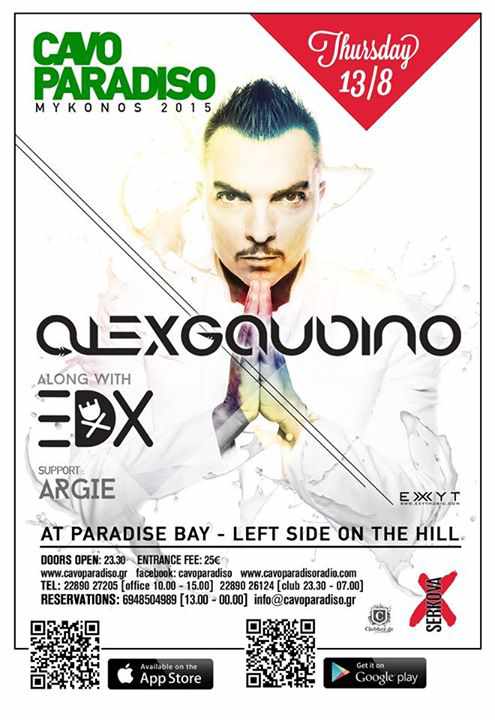 Alex Gaudino & EDX appear at Cavo Paradiso on August 13
Cavo Paradiso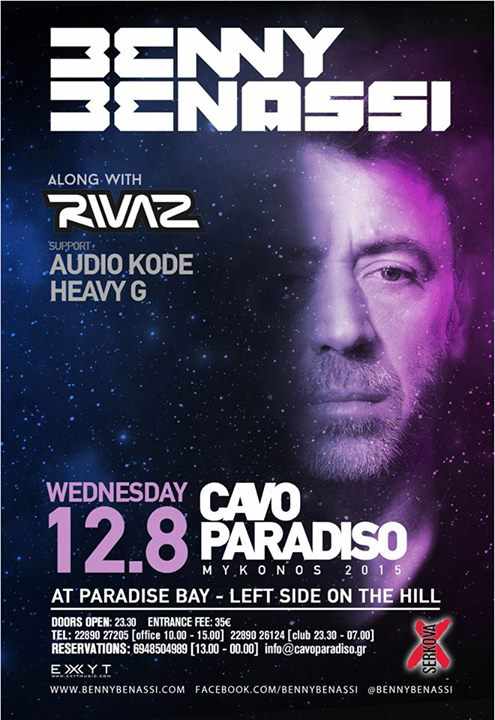 See Benny Benassi & Rivaz at Cavo Paradiso on August 12
Cavo Paradiso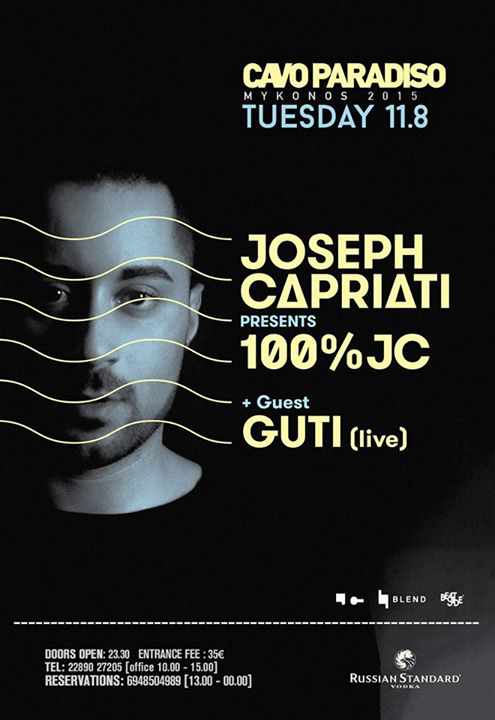 Joseph Capriati & Guti lead the party at Cavo Paradiso on August 11